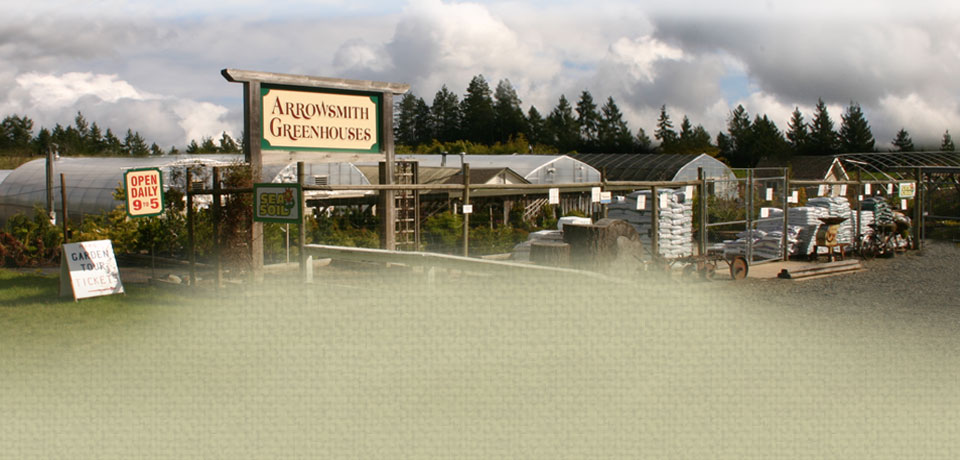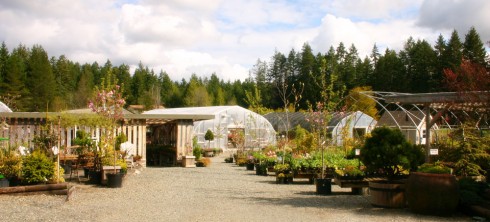 Arrowsmith Greenhouses is located just outside of Qualicum Beach on beautiful Vancouver Island. We have been in business for 25 years and take great pride in providing one of the best plant selections on Vancouver Island. Our plant inventory is extensive with 100's of varieties of Rhododendrons, Japanese Maples and deciduous trees. We also offer a large selection of conifers and many varieties of deciduous and evergreen shrubs which include unusual varieties. We plant and grow many varieties of perennials from Acanthus to Viola and everything in between. From April to July our greenhouses are bursting with color from a large selection of annuals and our own custom made hanging baskets.
Our very knowledgeable staff are here to help with all your landscaping questions and to assist you in selecting the right plant for the right place.
Our Nursery is located ¼ mile west of the Highway 4 and Highway 4A intersection on the way to Port Alberni.
2880 Alberni Highway
Qualicum Beach BC
V9K 1Y3
250-752-1592
.
Main Areas